Led by Sensei Mick Heimdall, with over 45years experience, we are the only real martial arts school in Australia that trains for the real thing with real results. I invite you to tour this website and discover judo & Sambo with the wider world of martial arts.
Judo1 offers training in Judo, Sambo, Jujutsu, Pangration, Grappling, Mixed Martial Arts and Self-defence to help you on your journey to self-development, you are most welcome to visit us at the dojo any time.
We are currently at 111 Military Rd, Port Kembla, NSW 2505. There is plenty of parking.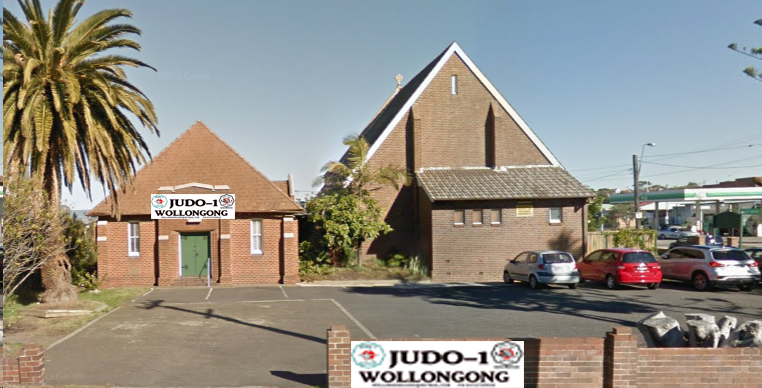 These classes consist of learning social interaction with others, team work and personal development, our stranger danger awareness is one of the best. Judo will motivation you, building confidence, increasing fitness whilst controlling obesity levels and most importantly kids learn the Olympic sport of judo which is a skill for life.
The sport of Judo / Sambo: is an art of self-defence that has developed into an exciting International sport.The formidable Professor Jigoro Kano who brought to existence the Kodokan Judo on February 1882 & with this a wealth of techniques that for decades were tried & tested.
For this great achievement we are able to compete at levels such as the Olympic Games which, seen the introduction of judo at the (1964 Olympic games) & its inclusion to the Commonwealth Games in (1990).

Without forgetting that Professor Kanos ambition was to develop Judo to
show the individual that one dose not have to be big to demobilise their attacker from any angle. In achieving Professor Kanos goal one can only began to understand the true mechanics of Judo as a sport & self defense & what it stands for.The compiling of techniques from throws to full submissions have brought about an art that once you have trained in Judo you will never forget.
FEES:
Your first lesson is FREE, however for safety reasons & by law, you must obtain a uniform & become a registered member of either the (JFA) Judo Federation Australia or (KJA) Australian Kodokan Judo Association. very good family discounts on Fees and costs these are $150 1st person,down to $130 for 2nd person and $110 for 3rd family member. listed
STRUCTURED FEES We have a range of costs to suit all students that want to train. You will be given a debit form to fill out and return. THERE ARE NO LOCKED IN CONTRACTS THERE ARE NO CANCELLATION FEES this is so you can train and not have to worry about if you don't have money with you. For more information please look at the policy and procedure.

PLEASE NOTE: WE do not credit missed classes to the next training session or month, this is your responsibility to attend. NO member will be allowed to make up missed classes from the previous month. For example, If your paying($120)and do not attend your fees are not credited to the next month, you will be required to pay month by month
Cancelling / stopping & refunds
You have a responsibility to cancel/stop/or change your account information if you can not train. It is your responsibility to keep track of your accounts, we cannot and shall not be held accountable for extended deduction of payments from your card or account due to your
inability to take responsibility

Fees are set to your training attendance.
$150 membership ongoing training 3 nights per week, 2wks cancellation notice with. Grading:$57. 2nd member to $130 and then down for 3rd member to $110 per month.NO cancellation fee. This flat rate offered will be deducted from your account by pay advantage this is to encourage participation of the program.

ask about our Gold member Family Discount (FD) Special discount offered for members who have 3 family members training in judo fitness(Conditions apply)
UNIFORMS All students are required to have a judo uniform.
White $85 Blue from $95
If this is for you then download the membership form and fill out the requested information and bring it along to the club with the photocopy of your ID,your 2 passport photos and payments. KJA Seniors $50 and under 16 $35
email:wollongongjudo@hotmail.com or cocah@judo1.com.au Phone:0412729938
please download your judo work booklet
OUR CLUB HISTORY: Wollongong judo was formed in 1992 on the beach at (oilys)when I moved out from my learning club of Berkeley Judo Club,WJC become officially recognised in 1998 with membership through the Australian Judo Federation the Australian Kodokan Association the International Budo Federation from under the Cuttas submission fighting school,first located at (oilys then North beach Wollongong,with members joining the JFA and KJA.
In 1992 a few mates and I got together and started to train down the beach (Oilys),as we didn't have a club hall so training at Berkeley judo Mondays and Wednesdays then down the beach on the other days so training in sand was normal for about 4yrs. Original members were Jamie Davies, Andy Harper, Kenny and Jason Harris, Adam and Kane Weaks, and of course me. without their drive I would not have continued to the level I have achieved. The numbers become too big for the beach location and we were forced to find a bigger place,from the sand to the north beach pool hall then the Polish Association thanks to the President Vick. Then the old Dance Studio in North Wollongong and then 550 sq mt hall Montague st North Wollongong)that has 2 full size contest mats areas set up (2nd biggest in the state next to state sports center) plus a full size cage and bags, then to 300 sqm and now to Port Kembla.
CUTTAS SUBMISSION FIGHTING SCHOOL: Judo/Sambo/MMa/ Pangration has become one of the most advanced training schools in the Illawarra if not the state for training new students from start to the elite level

The club has grown in such that players have branched out to expand their knowledge and compete in several other arts, our club is proud to have had players like Camron Nell, Scott Knight, max Lemme, Rhys Whiteford, Juan Valencia, Zac McKenzie, Arron Neibrook, Kyle Montgomery, Loyd and Tom Simpson just to name a few, students like these were an honor to teach.

In the Year 2005, we decided to open up to teaching kids from the age of 5 thanks to my friend's touch, now we are expanding and looking for places to reach out to others to join our school and become apart of the Illawarra's most recognized martial arts school a community-supported education that all can be proud of.