Sensei Mick is a professional coach / public speaker / motivator and actor.
Founder of and registered owner of: Cuttas submissions fighting, Australian MMA Association, Kosen grappling Australia, Kosen Grappling, Kosen submissions, Australian Pangration Athlima Federation, South Coast Sambo, South Coast MMA, Wollongong Pangration,
Interview with Australian media "state Focus" may 24th 2009,covering time on the set of spartan,underbelly,the devastation of being robbed to compete at the 2008 Olympics, life behind bars with Ivan Milat.
A show reel of filming the movie Spartan. Filming was over 16months.
Interview with WINTV for the very first caged fight to be held in Wollongong November 2009.
Currently self-employed. Trainer and assessor Government programs, from counter terrorism, behavior profiling, risk assessments to Senior training coordinator for Government approved course,such as, sports coaching,Fitness instruction,VET programs. Also hosts seminars personal development and risk prevention also seminars for special interest groups.
2015 and 2018 I was invited to present my paper for Charles Sturt University/Rabdan Academy International Policing and Security Conference, 1-6 Nov 2015, held at Abu Dhabi, and 2018 in Sydney Dolton House. The paper was part of the conference topic: Safety and Security in a Challenging World. My paper emphasised the need for improved integration of the various security levels and providers, with special reference to the police force and the security industry. On the advice of Charles Sturt University, the paper was submitted for publication in the Salus journal
I am the senior training coordinator for the Wollongong Judo branch which consists of Traditional judo training,Pangration/ Jujtsu & submission fighting. I am the senior examiner for all the above styles.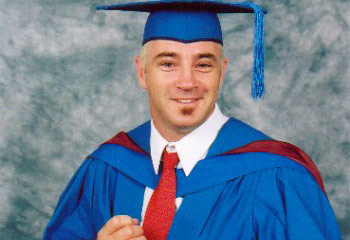 I have full accreditation with the Australian college of Sports Development this includes the masters coaching license, Australian Sports Commission, NCAS, for Australian Judo Federation, Kodokan Judo Association, International Budo Federation, Australian Pangration Athlima Federation.
My positions in sport: Creating history by being the first Australian to win a silver at the pangration world titles 2000 & the first ex-prisoner to qualify for Olympic games as a reserve for 2008 Australian Judo team.

National coach for the International Budo Federation 2003-2012, Australian Pangration Athilma Federation 2001-2017 and state coach for the Kodokan Judo Association 2004-2019.
NO OTHER MARTIAL ARTS TRAINER HAS THE QUALIFICATIONS OR PRACTICAL EXPERIENCE THAT IVE OBTAINED

PUBLIC SPEAKING In the past I was invited to complete public speaking for motivation, gold setting, and the fight against drugs to the community, in and around Bondi, Maroubra. In 2017 at Wollongong Tafe I was a guest speaker for inmates who were C3 classifications, I used my motivational gold setting tools to help them understand the struggles once released.

2013 -2015: Completed Masters with the Charles Stuart University masters of terrorism and policing.

Accomplishments/ Qualifications
(*)Masters Degree in Terrorism & Policing.
(*)Degree BSC Psychology major
(*)Diploma Counseling & Communication
(*)1 AC 2D Security.
(*)Diploma in Sports Coaching
(*)Assessment & workplace training certificate 4.
(*)Sports Coaching Certificate II, III, IV
(*)Advanced Business communications
(*)Certificate 4 in Small Business management
(*)Certificate in Sports and fitness
(*)First aid certificate.
(*)Working with children blue card
(*)Australian Sports Commission Coaching License & NCAS Level
JUDO: 46 years training, rank 6th Dan Australian Judo Alliance, 6th Dan Australian Kodokan Judo association and 3rd Dan with Australian Judo Federation
Senior Coach & examiner with both the Australian Judo Federation & the Kodokan Judo Association.I have had my own club since 1992.

I was a member of the Malta Elite National Player's Team 2001 & Australian Judo Team member Reserve for the 2008 Olympics.

Represented Australia at international level for over 30yrs, Winner of gold silver & bronze medals at Invitation Internationals and open events QLD.VIC.NSW,

*2014 IKSA world cup winner Pangration and Jujitsu
*2014 World masters Spain 3rd place
*2014 PanPacs gold coast 1st
*2013 Asian Judo championships Tokyo 3rd
*2012 commonwealth Judo champion masters
*2012 Osaka international gold medal
*2011 World masters 5th place
*Olympic trials 1988,1992,2008.
*Oceania World Cup 2005,3rd place 5th place 2007
*Osaka international championship 2012 gold,2010 silver 2008 3rd place
*Oceania Judo Championships 2008 2nd place,2006 5th place 1988 6th.
*Competed in the USA open 92.
*JFA Nationals 2006, 2nd place
*Country champion in 3 divisions for 3 years, winner of 45 state titles.
*Australian University judo champion 2000,2001 & 2003.(This is the 3rd gold out of the 6 medals won by me for the University of Wollongong).
*Geneva international judo championships 2001 placed 2nd
Small nations games 2001 representing the Malta Olympic Committee placed 3rd.

*Australian Kodokan Judo champion (15 x times) *Australian Masters Games champion (11 x times)
Pan Pacific champion (8 x times)

*Training camps Institute of sport Canberra 87,91,AIS elite training Canberra 2007, Colorado springs 91,Italy 01,Malta 01,Geneva 01& San Marino 01,Tahiti 06.

Pankration 6th Dan, Senior Coach & examiner. Australian champion (5 x times)
Winner of the A.P.A.F player of the year 2001, 8 gold state titles,
2nd in the world titles Greece 2000,
1st in the world titles selection u/100 & open.
Was selected to represent Australia at the 2003 world titles in Greece September 03, this event was to be Olympic trials, but due to a change in rules at the world titles at short notice ended any chance of competing at the Olympics in 2004.

jujutsu & Sport Judo 2nd Dan, Senior Coach & examiner Current World cup champion.5 gold, 2 silver. Player of the year 1999
ISKA Australasian world cup Ju-jutsu gold medalist (5 x times)

Ultimate fighting (vale tudo rules) NO RULES undefeated Heavyweight champion 1999-2004
13 fights 9win 4 losses. Australian representative, in Japan, Greece, Korea, New Zealand & Queensland. Competed for Rings Australia & Japan, King of the Cage, Extreme Fighting Championships, Caged Combat, Worriers whelm, Fox sports.
Mick's acting background. I have appeared in several TV shows/movies Martial arts has played a big role when auditioning for TV or movie roles,which i have been successful.This was due to being a sporting identity in martial arts,such as caged combat,extreme fighting,world champion in No rules Pangration plus several international & National judo & jujitsu titles, judo Olympic team)
In this clip I was head of the fight Choreographing and also played in this clip.
Past agent MCTV. I was with MCTV for 14 years. I am 178cm in height can have brown or blond hair,I have green eyes, tanned skin, my work in previous films & media such as: Mission impossible, Neighbors, All saints, Blue murder, Witchery, Headlands.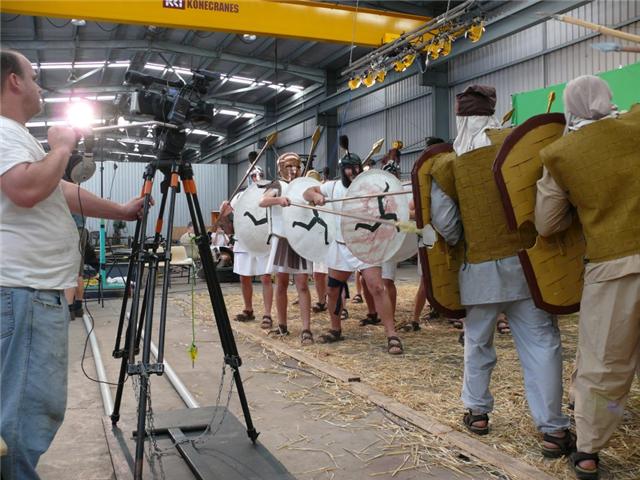 I have acted in small roles and can have been used as a stunt actor for scenes that involve fighting action-packed. recently I played a spartan in the new soon to be released part 2 (of 300). see the photo gallery for these photos.
At the London Greek Film Festival 2015 the doco won the best feature film category, where I'm listed in the credits for action choreography.
Brief synopsis in English: "Thermopylae, Greece…This is the site of the most famous last stand in history! Go back 2,500 years to the wars between ancient Greece (West) and Persia (East). The Greco-Persian Wars 2,500 years ago were a clash between two peoples, two cultures, two systems of government, and two continents. The first clash between East and West." – Dr. Michael Scott (Cambridge and Bristol Universities)
The first democracy in the world spawned the Greco-Persian Wars 2,500 years ago that shaped most of the world today, particularly our politics, but it also gave us some of the most iconic moments and curious mysteries in history…a time when history really did become legend. Leonidas and his 300 Spartans and The Battle of Thermopylae
Recently I secured a role in the hit TV show underbelly via my agent 'voom management'.
Media / news articles
media man interview with mick
front page of The Daily Telegraph
Sydney morning herald 2009
Beijing from jail
back from Osaka
cutajar misses olympics
mick robbed of Olympic dream
Cutajar picked as a reserve for 2008 Olympics
Courier mail November 07